Greetings! While I may not ever achieve regular weekly blogging, I am going to try, at a minimum, to give an overview of every development sprint for Influence, Inc.
Up first: in my most recent sprint, I focused on creating additional hints, clues, and subtle signposts about the choices and options players have over time.
Spoiler caveat!

This post doesn't give away vital secrets, and it largely avoids discussing the game plot. However, I do discuss some mechanics and features that, as a player, you'd experience later in your gameplay.
Subtly vs. Clarity
Balancing subtly vs. clarity is an ongoing challenge as I work on Influence, Inc.
On one hand, I am trying to create an experience where the player gradually discovers more about the game world in which they are operating through clues within social media, news articles, messages from clients, and the consequences of their own actions.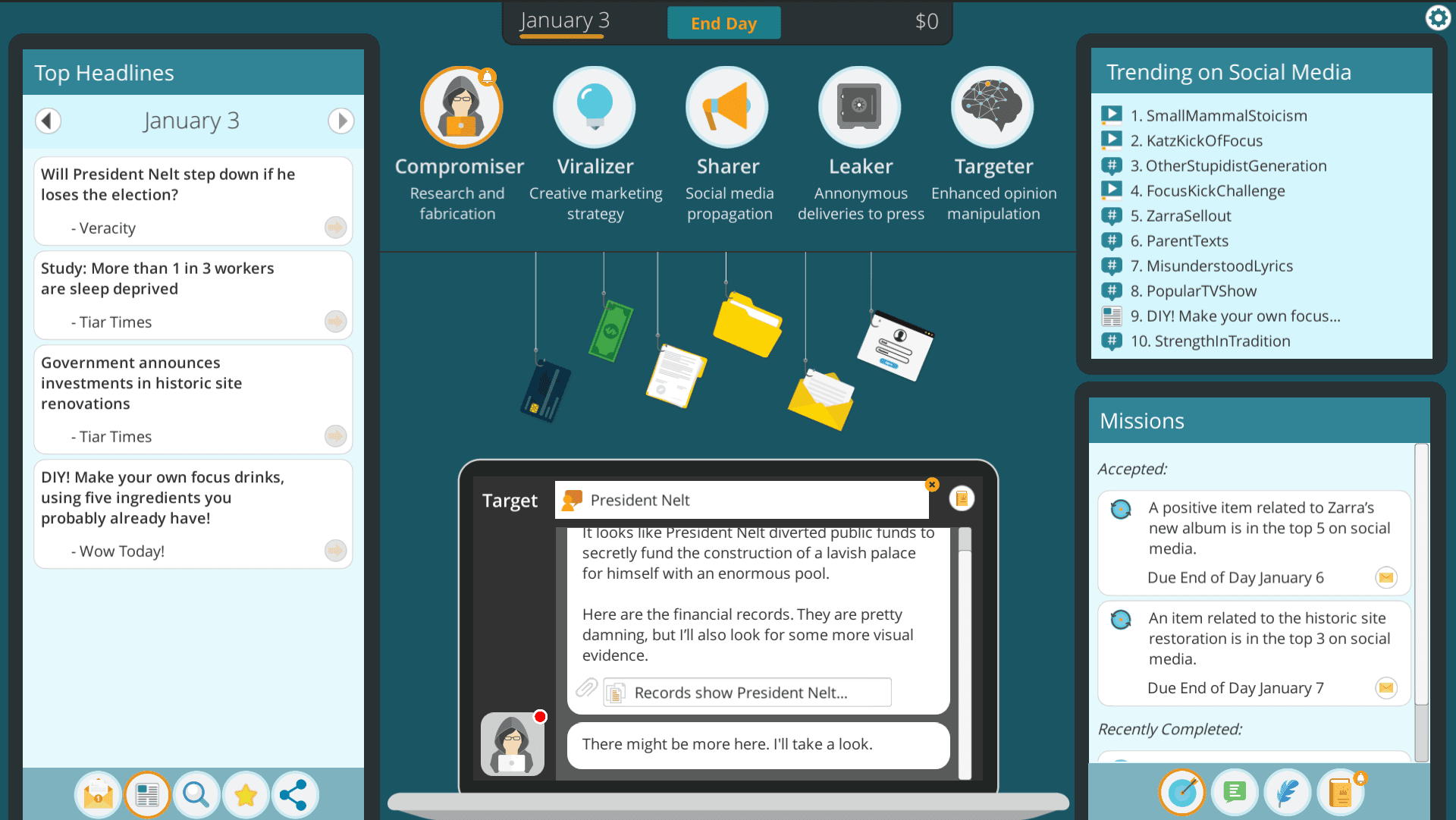 On the other hand, from playtesting I can tell that this experience is still too subtle. Many players want faster and clearer ways of learning about the game world and their options within it.
I'm still experimenting with the right balance of purposeful ambiguity, and this development sprint certainly isn't the last time that I'm going to struggle with this.
However, post-sprint, available paths, missions, achievements, and purpose are all now a bit clearer… without taking away too much mystery!
Paths, Missions, Achievements
There are currently three (soon to be four) core paths through the game. They can overlap somewhat, but it's not possible to see all the missions or events in just one playthrough.
One of my goals for this sprint was making it clearer that there are different paths and that your choices as a player lead to different options and endings.
The menu now shows:
Photo slots for each of the possible endings, that fill in as you unlock them. After the first playthrough, you can also optionally view clues for the remaining endings.
Missions accomplished vs. total, with the ability to review
Achievements accomplished vs. total, with the ability to review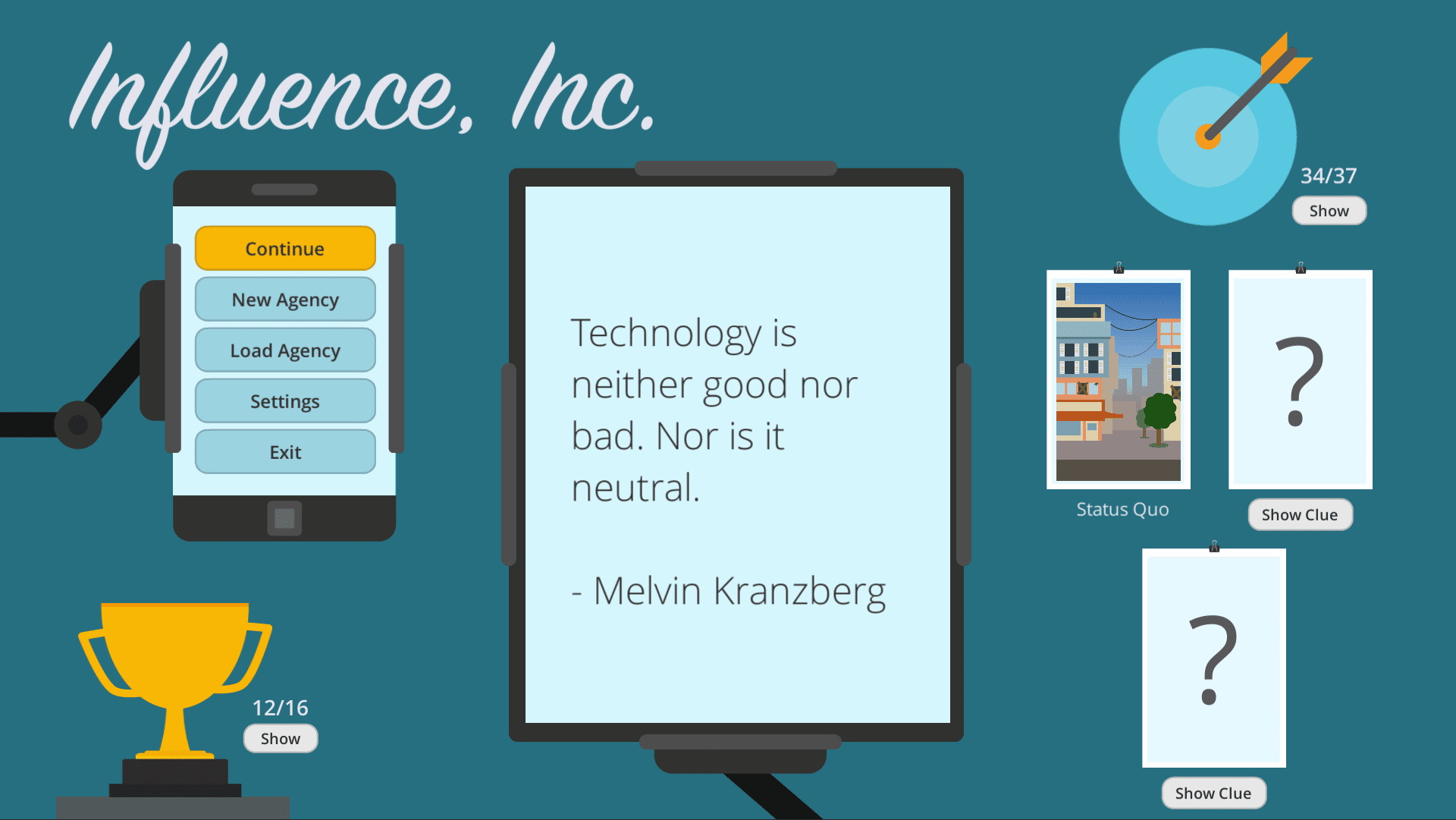 These items are also now a bit clearer in the final report that you get at the end of the month. (No screenshot, to avoid secrets!)
After your first playthrough, you are now explicitly given the message that your choices could have led to other paths. (Also, on subsequent playthroughs all tools are available from the start, vs. released over time.)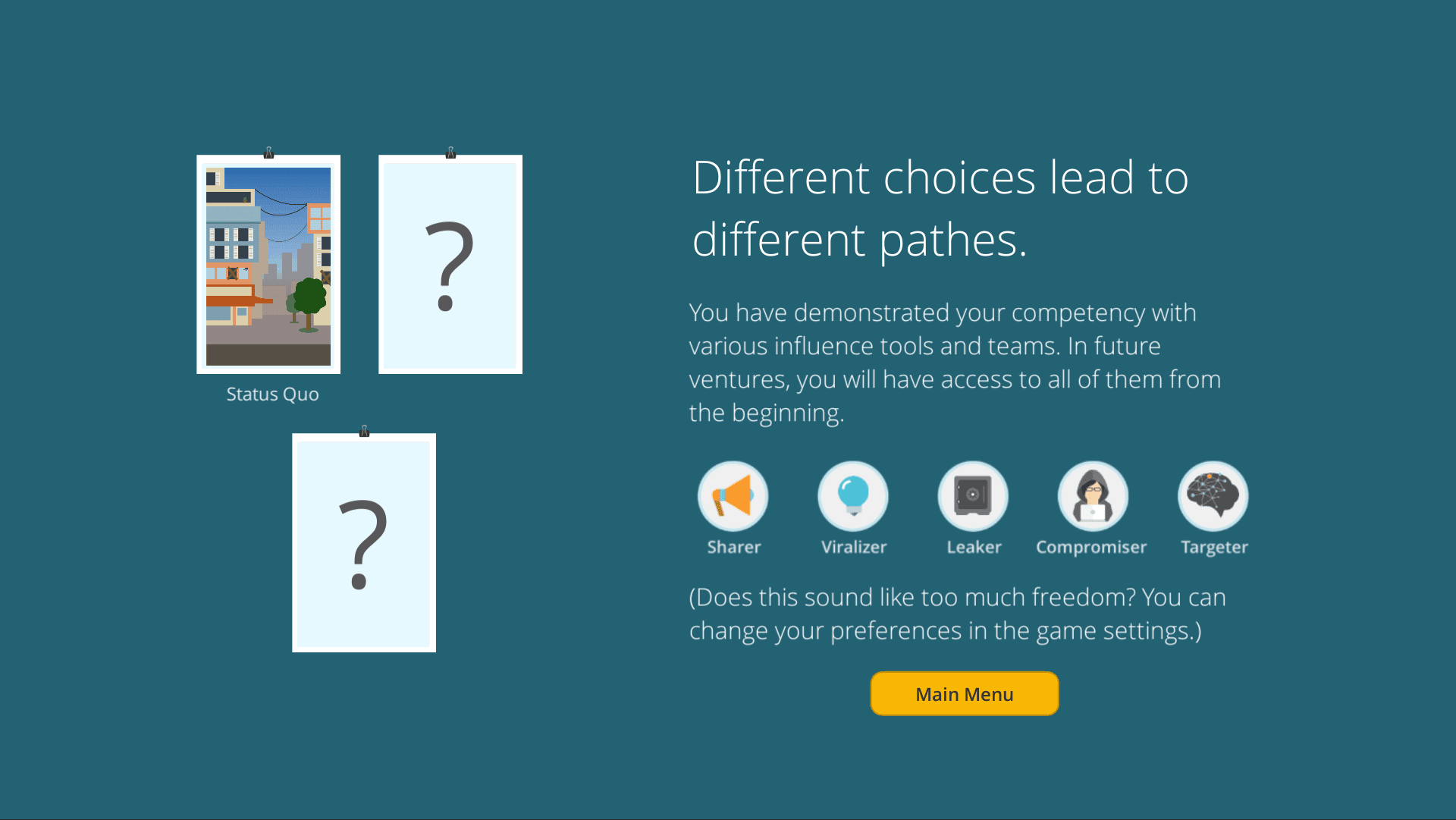 Purpose
I also wanted the process of starting a game to feel (slightly) more like registering a new company. So, I tweaked the language of the menu options and the functionality of the new game screen to reflect this. (You get to pick a logo!)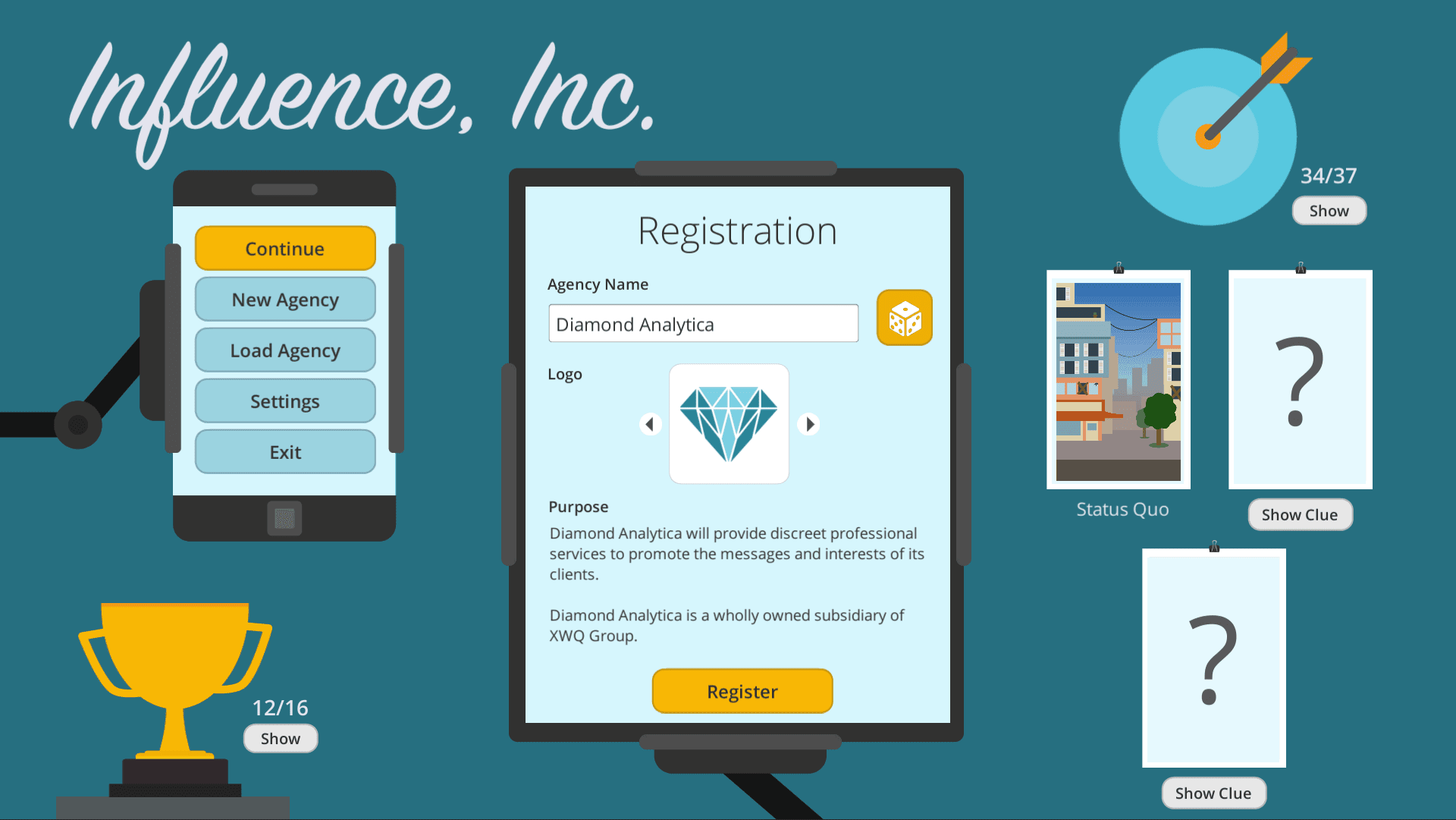 Other Updates
Other updates included disambiguating wording of the later (harder) missions, giving more time for these later missions, and lowering the difficulty threshold of reaching the non-default endings. All of this will be further refined when I focus on content in January.
I also made some UI/UX/graphics tweaks. (I'm always making UI/UX/graphics tweaks.)
What's Next?
For the rest of December, I'm focusing on addressing technical debt. (Also, eating holiday food.)
In January, I plan to begin a semi-major content update, based on feedback from content experts. (Would you like to be an additional content expert? You can sign up here.)
My full (current, likely to change) roadmap to release is here.