As much as Influence Inc. is a game about media manipulation, it's also a game about patterns of eroding democratic norms.
The game world is very much designed to reflect our present reality, through a blurred and fragmented mirror. Events and clients are amalgamated and often satirized, but all have one or more real world parallels.
Your operations target the fictional country of Tiar. Over time, as you play, you realize that this is a country on the edge of authoritarianism. Presidential elections are imminent. And lots of potential clients are interested in the outcome of these elections.
(Serious spoilers ahead! If you haven't tried Influence Inc. and want to play, consider doing so before reading the rest of this article. The game is available on Steam and Humble.)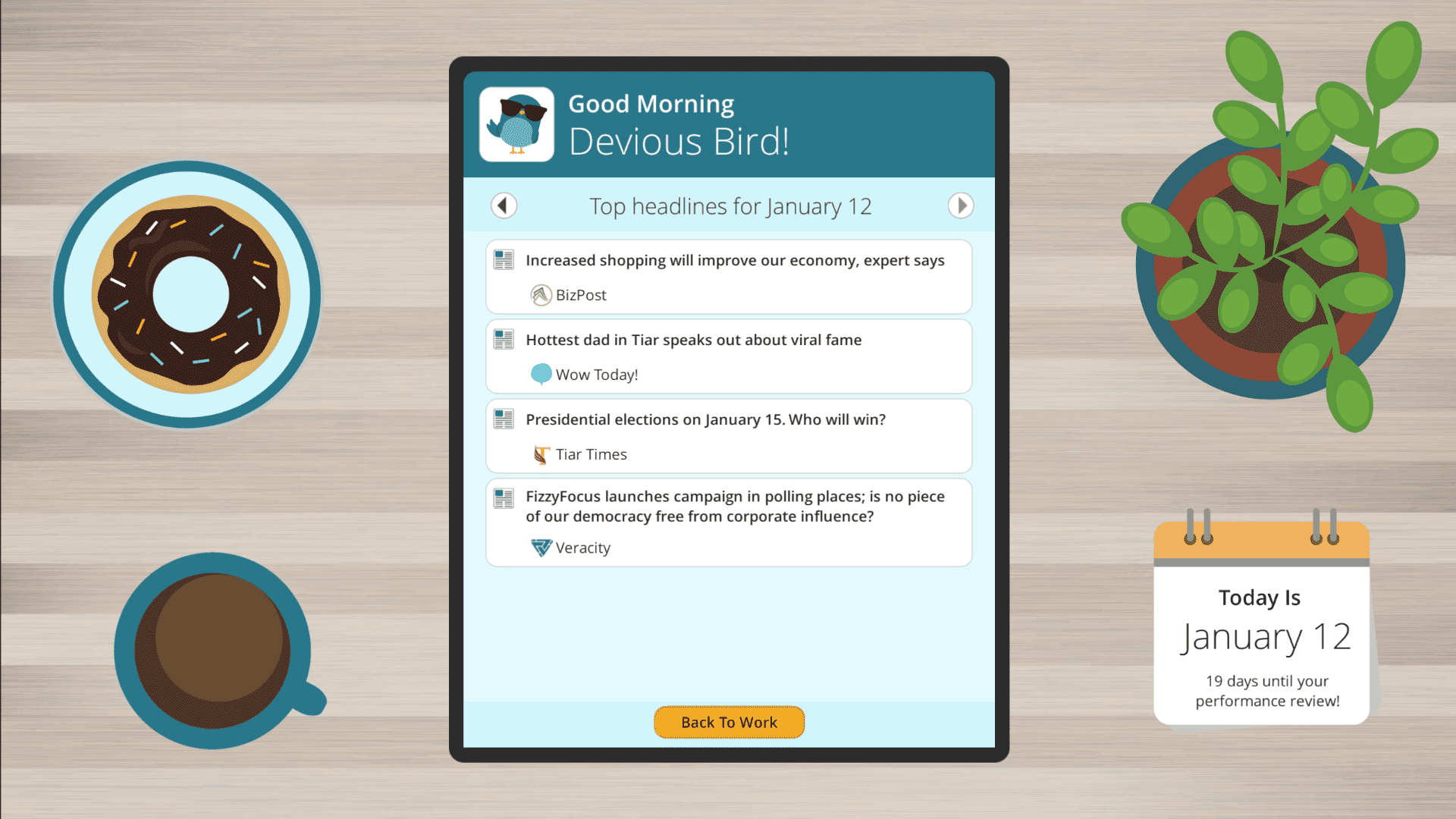 If the current president loses the election, he refuses to step down. You can choose to help him by promoting the idea that the election results are due to fraud. From here the situation is likely to continue to degrade. The only investigative newspaper in the country may be shut down. The government may hire armed thugs to disband protests. A new law banning 'fake news' may be applied more widely to whatever doesn't support the ruling party.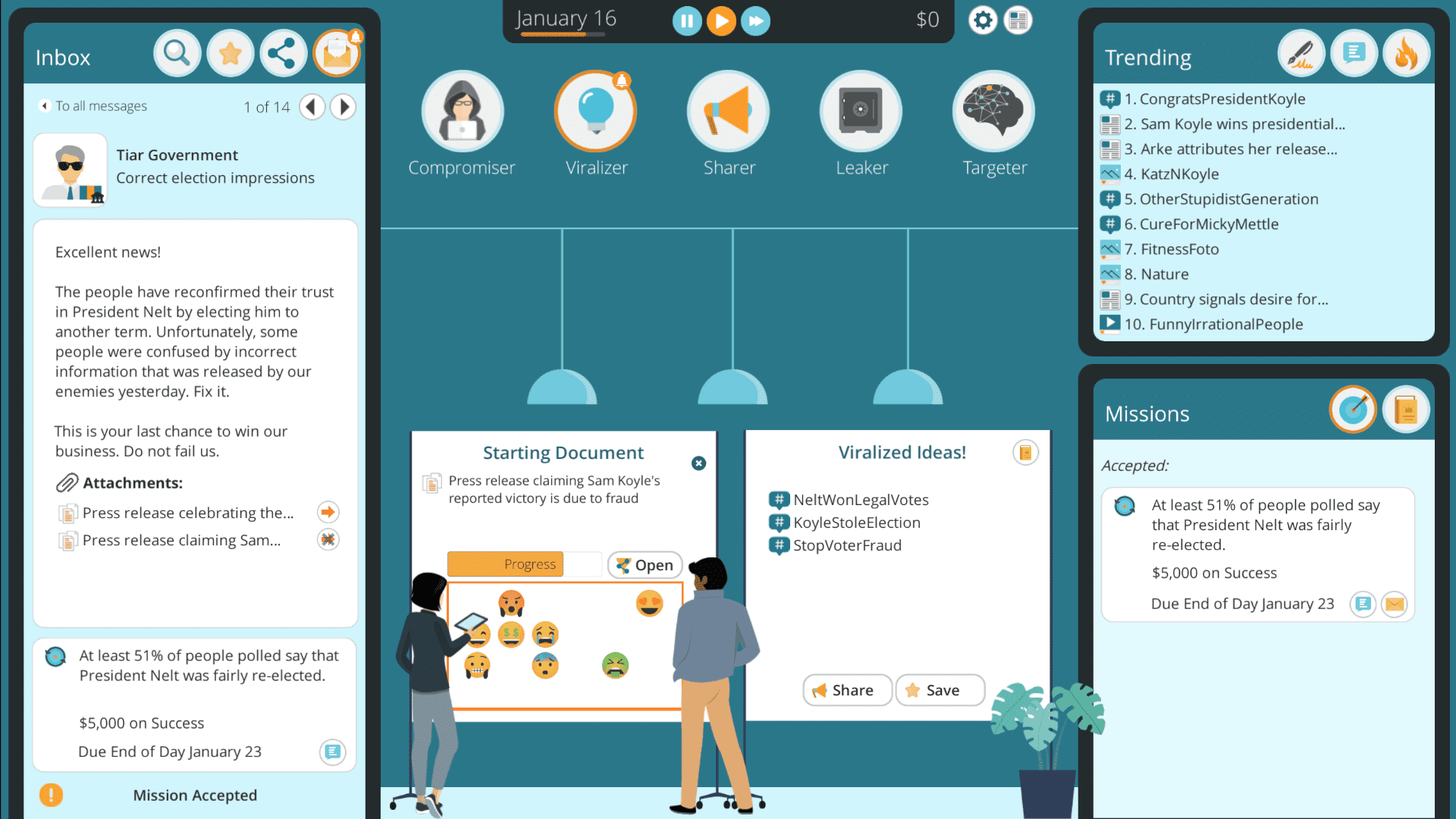 A less obvious path through the game gives you the option to support pro-democracy protestors. You amplify their messages, research government tactics, and do your best to get positive coverage from the press. You can't get some sort of "perfect ending" this way, but you can improve elements of the situation.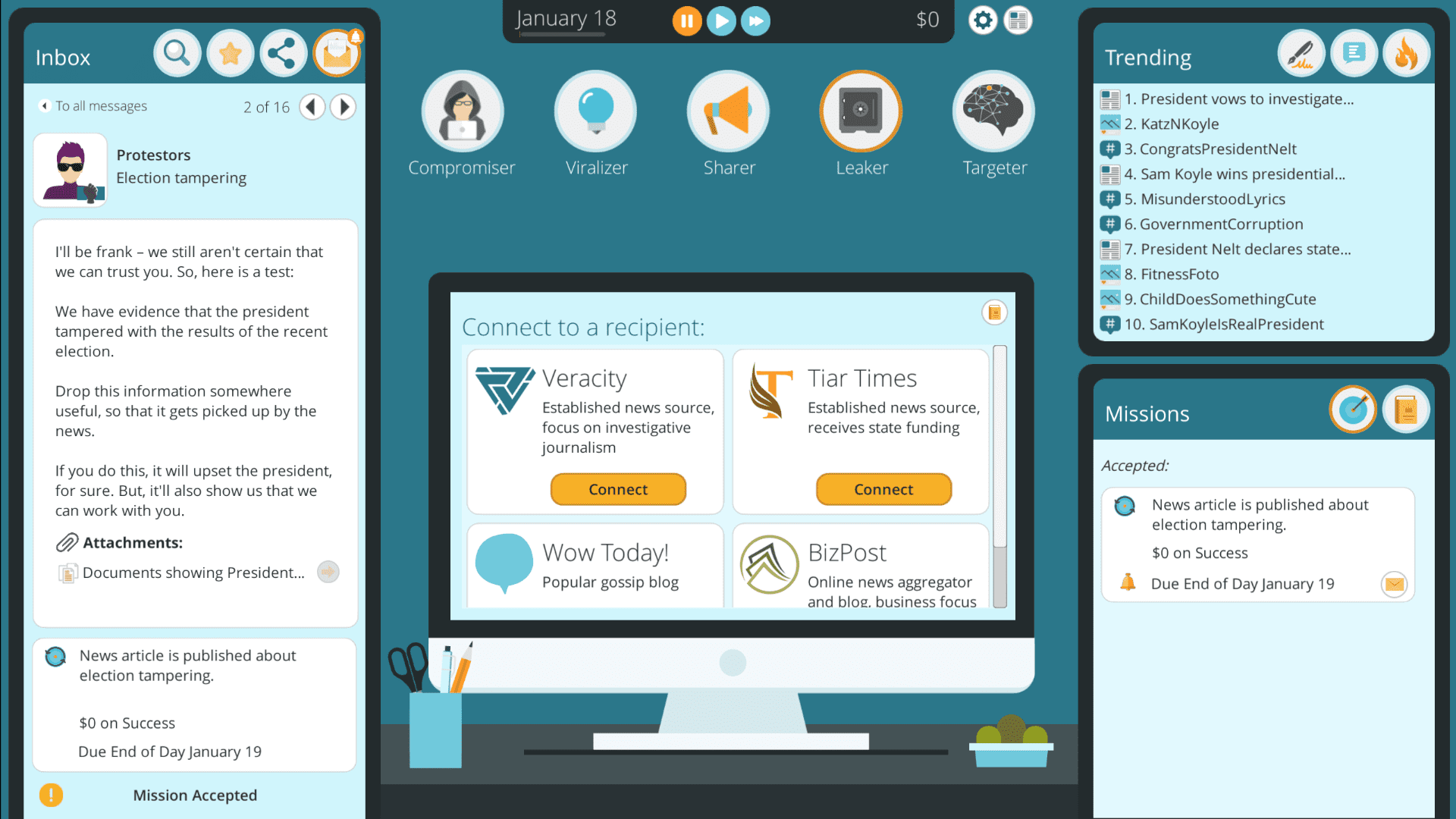 During my research for this game, what stood out to me the most were the patterns. I'd add an event, and a few months later learn about something eerily similar playing out in an entirely different region of the world. And so I'd generally add some details from this new event to expand and fictionalize the original even further.
It's not that the erosion of democratic norms – and the resistance against it – is the same everywhere. It isn't. But there are often recognizable similarities. And why wouldn't there be? Authoritarians can learn directly and indirectly from one another. Luckily, so can the people who oppose them.
/ Amanda
Influence, Inc. is available on Steam and Humble.
---
Recommended additional reading: