Yesterday was a bit of flurry of panic, where I realized that I'd broken my game-world social media algorithms, resulting in wildly unexpected events.
But events (in the game, at least) are back to an acceptable level of unexpected, and the content update that I've been working on since January (alpha 2) is officially finished.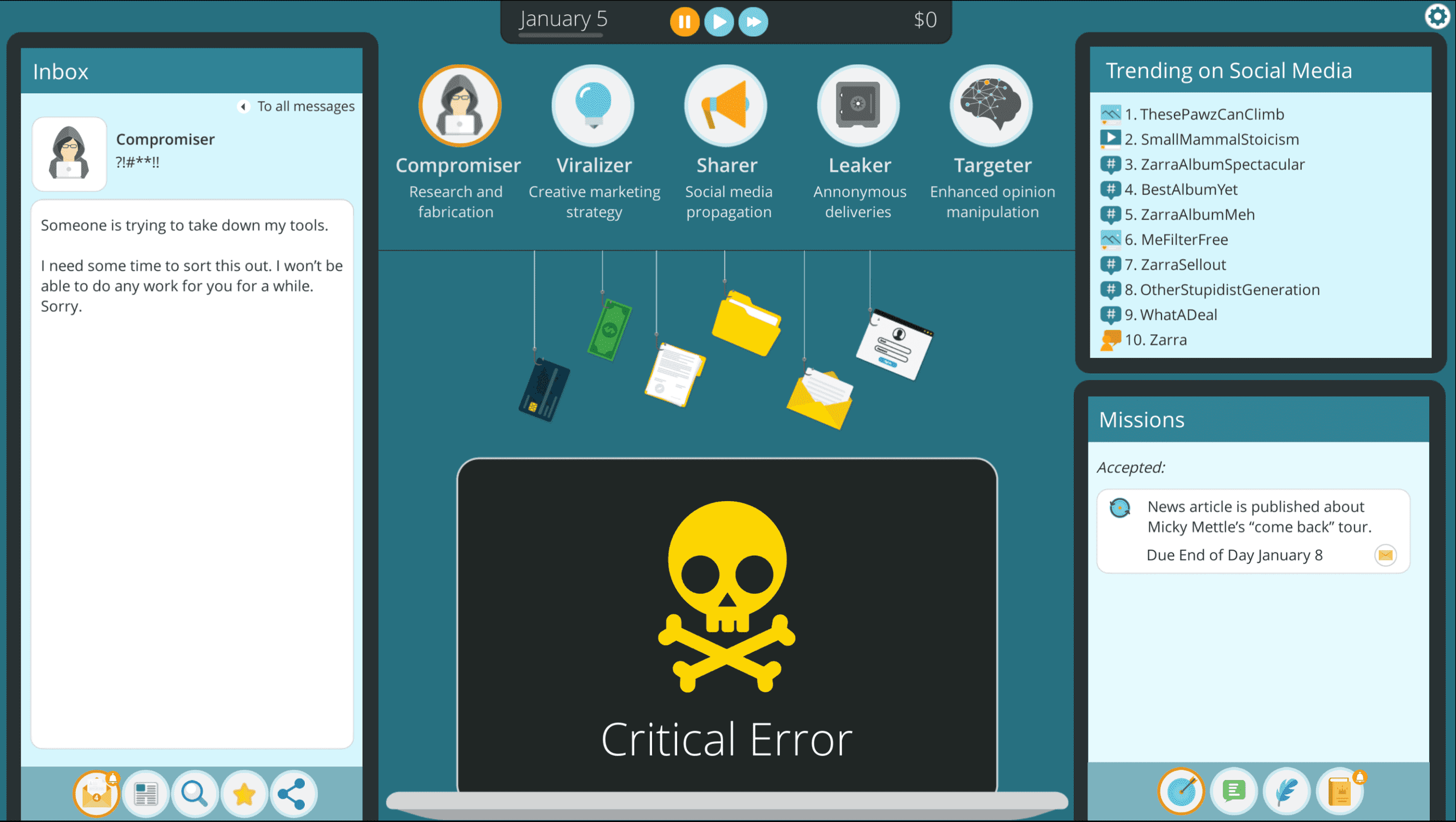 At a high level, my goals for this update were to:
Expand the feeling of depth and responsiveness of the game world, with a focus on consequences.
Ensure that I'm representing protestors and protests responsibly.
I'm so grateful to play testers, from academics to practitioners to friends, who provided input along the way.
Among other things, I learned more about:
What felt realistic and unrealistic.
What was missing.
What people enjoyed.
What people found tedious.
(For this content update, I mostly focused on the first two items. The last two are the focus of my next update.)
One of the challenges of making a game closely based on reality is finding the right line between realism and gameplay. Many real-world concepts and events are simplified and fictionalized in the game. Otherwise, the game would be boring and I'd never be finished.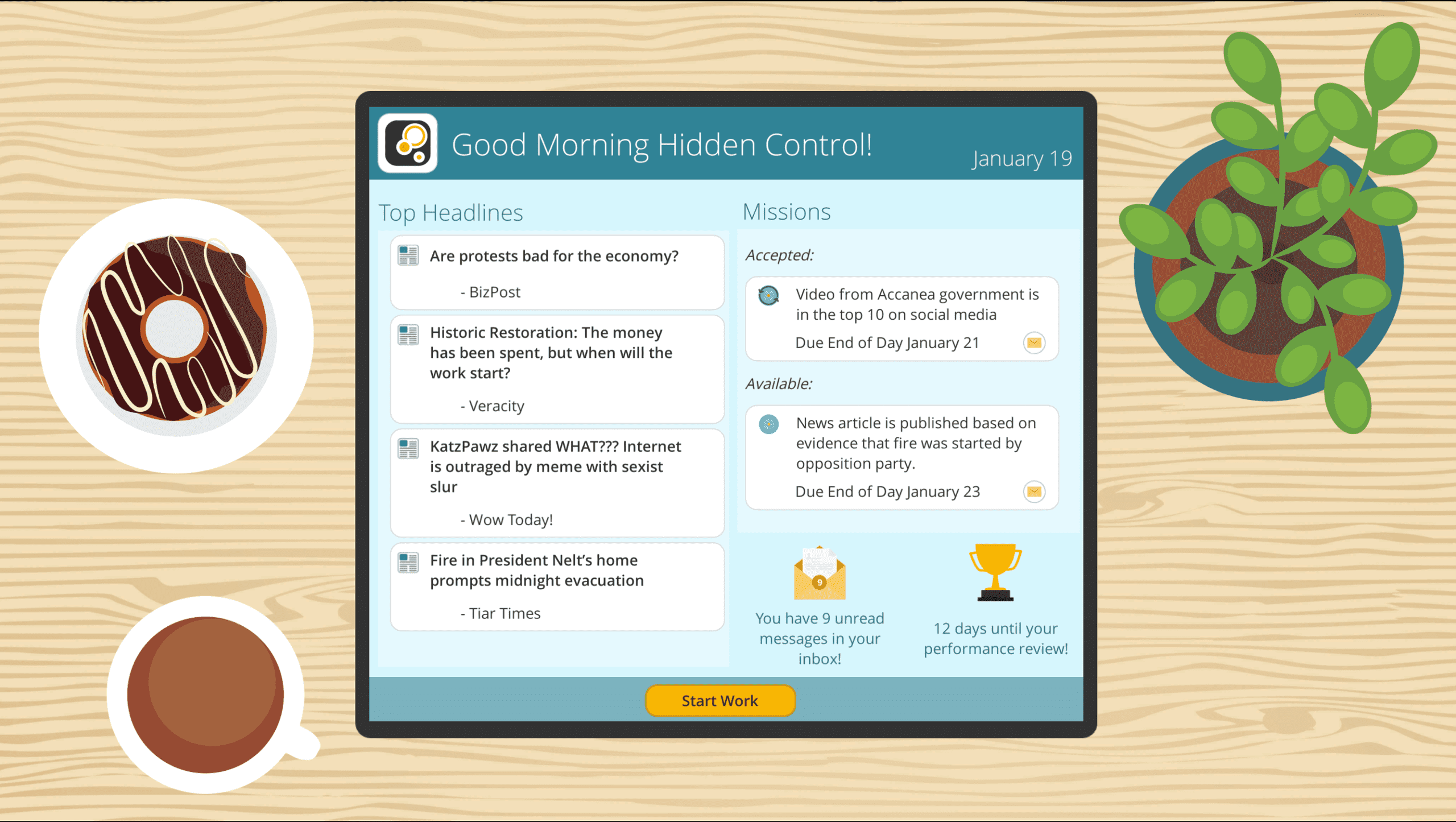 However, I wanted to avoid oversimplifying to the point where the game would reinforce harmful misconceptions or stereotypes, especially about protestors and protest movements.
The input I received was so helpful in helping me find balance along this line. (I'm sure it's not perfect. But, I'd rather release a (responsibly) imperfect game than continuing polishing into eternity.)
For the next update, I'm going to focus on the UX and other improvements to the gameplay. My list includes:
Clearer links between various usable items (hashtags, documents, photos, etc.) and the tools that accept them.
Prettier interfaces for Leaker and Targeter.
Faster options for adding usable items to different tools.
Adjustments to the music, including adding variations based on game events and paths.
Additional sound effects.
Additional and updated achievements.
I'll probably also make some more content updates and adjust the difficulty of a few of the missions. But, I'm going to try to limit these to targeted, smaller changes. (Because, again, finishing is better than eternal polishing.)
I'll complete these updates, as a beta version of the game, on April 15th.
Thank you for following along on this journey.
/ Amanda