I uploaded the beta version of Influence, Inc. last Friday!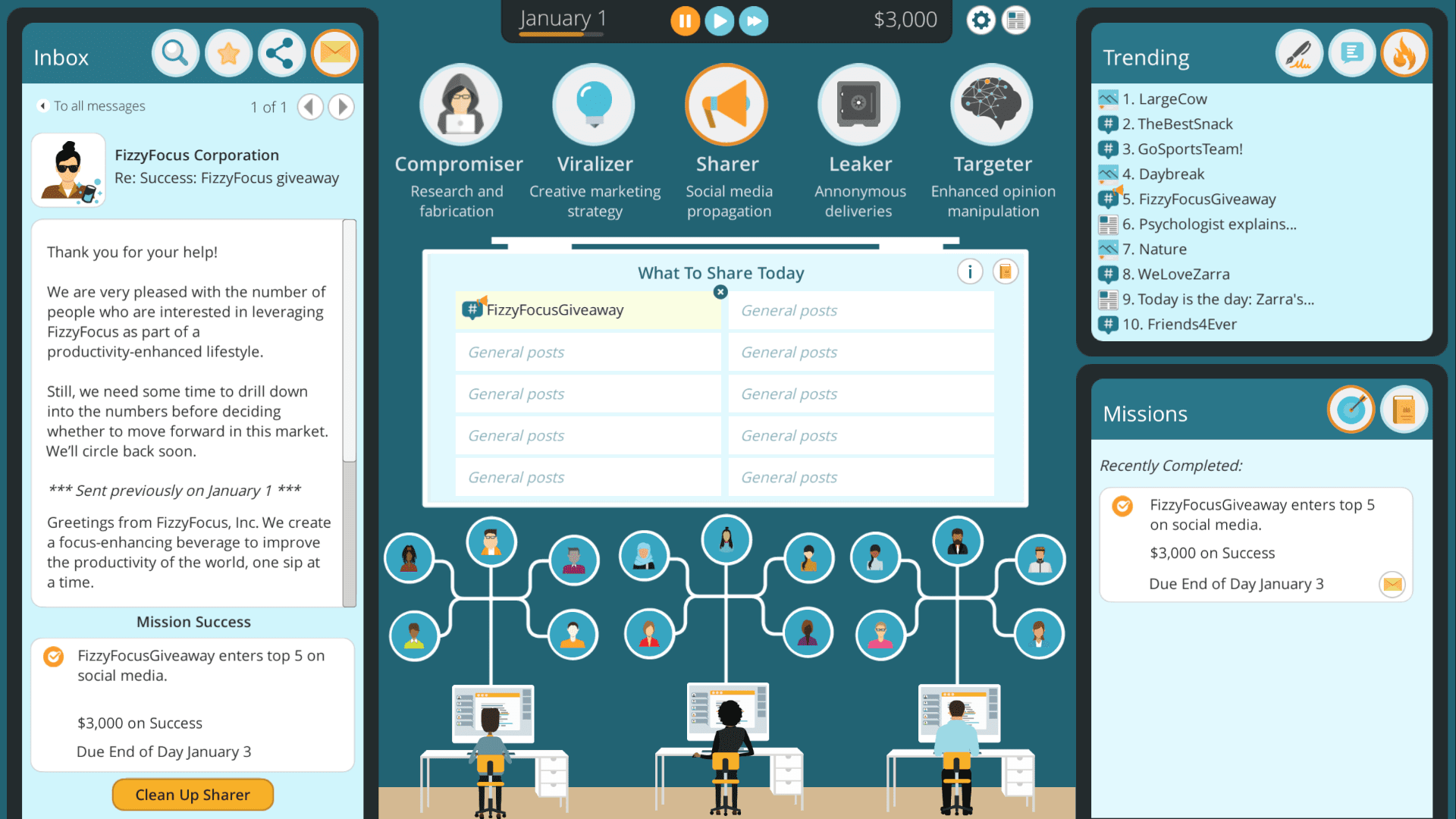 This round of updates was mainly focused on user experience improvements. As part of this, I was able to implement some features that play testers had requested:
Back/forward buttons in the inbox
A "clean up sharer" button that can remove related items after a mission is complete
A "due soon" icon on missions
Based on feedback, I also (once again) updated the tutorial – not only the content, but also by removing various tools and panels from the beginning of the game while in tutorial mode, and then unlocking/explaining them more slowly.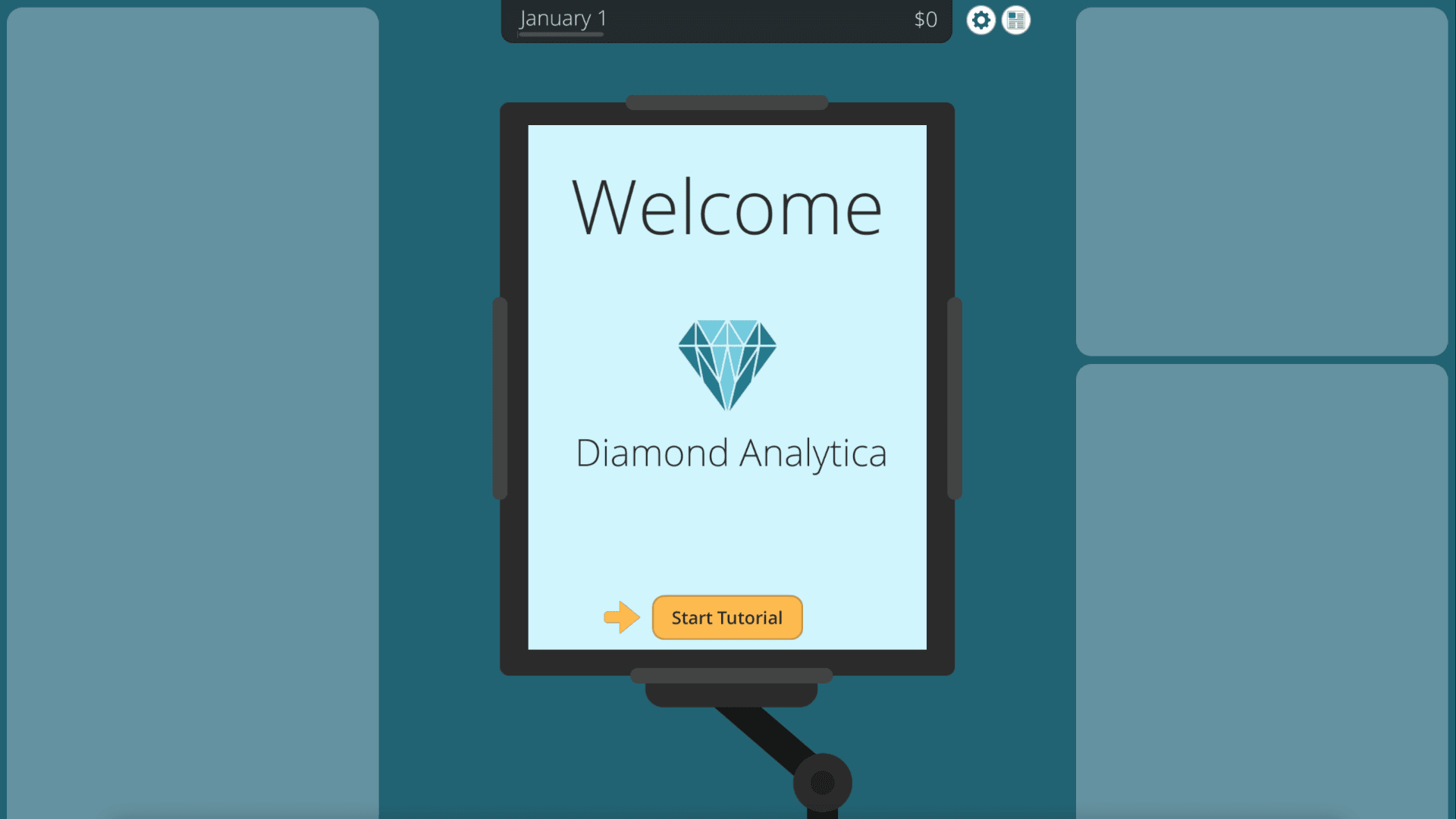 Other additions included:
Additional music tracks, including tracks based on player choices
Additional and updated sound effects
Buttons to quickly load related polls and petitions for a mission
Other general updates to graphics and interfaces
As the release date gets closer, I'm having to make many decisions about what ideas to cut to stay on schedule. Honestly, it's tough.
The game is currently with beta testers (thank you beta testers!) I plan to make a final round of updates after that testing concludes on April 25th.
In the meantime, I'm plotting marketing and PR. (Better late than never, I hope! But I'm feeling an acute lack of a Viralizer team right now.)
/ Amanda